Services
1: PRE-PURCHASE INSPECTION
Pre-Purchase Home Inspections or Home Buyers Buyers Inspections.
Every inspection consists of; 150-300 HD photos, ><1.5 - 3.5 hours on site.
Lot, Grounds, Foundation, Exterior envelope, Soffit, Eaves, Roof, Doors, Windows, Basement, Crawl Space, Structure, Systems, Electrical, HVAC, Plumbing, Wall & Ceilings, Attic, Roof deck, Venting, Etc
Full SOP, Thermal Imaging Fluke Ti100 - Ti300. All our inspection tools, and equipment.

2: PRE-LISTING INSPECTION
A Pre-Listing Home Inspection is undertaken just before listing the home for sale. It reveals concerns ahead of time which may make the home show better.

3: CONDOMINIUM INSPECTION
Complete Condo Inspections, (All shared spaces)
Limited Condo inspection. (Habitable space only)
Condo Inspections can/may-be thought of as, a subclass inspection, or considered a full home inspection including, Lot, Grounds, Exterior envelope, Roof, Utility rooms, HVAC or heating and air conditioning, plumbing, interior, windows and doors and all the features of a typical building/home inspection, in which case, the interior and exterior of a buildings structure, systems and components.

​4: INVESTMENT PROPERTY INSPECTION.
​​Investment Property Inspections are multi family dwellings such as Duplex, Triplex, Fourplex, SixPlex, Small Apartments. A multi flat/unit inspection on an investment property is done by a qualified inspector for your benefit. It is done under the idea that; the inspector will give the purchaser an unbiased objective report of what is wrong with the property, and what needs to be repaired, replaced and/or updated.


---
Ancillary Services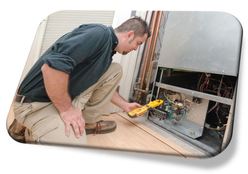 5: MOISTURE INTRUSION | WEATHER INTRUSION INSPECTION
Weather Intrusion Inspections Inspect; The Foundation, Facade, Envelope, Roof. The Attic, All Systems.
Moisture intrusion can be the cause of building defects, as well as health ailments for the building's occupants.

6: MASONRY INSPECTION
Brick / Stone Masonry Inspection
Identification, materials used, bond, mortar joint assessment, condition verification, moisture analysis, thermographic images

7: CHIMNEY, FIREPLACE INSPECTION (15 points)
Metal, Masonry, Chase systems. Venting.

​8: ROOF INSPECTIONS
All types of Roofing systems
Asphalt/BUR/Shingles/Slate/SMS/TPR/Metal Roofing

9: POOL | SPA
Certified Swimming Pools and Spa's are not included with a typical home inspections.
Certified reports by a certified swimming pool and spa inspector.

10: Thermographic Infrared Home Inspection Services.
Fluke Ti 300 60Hz / Fluke Ti100 9hz Cameras
Still & Video Thermographic Surveying
---