About Us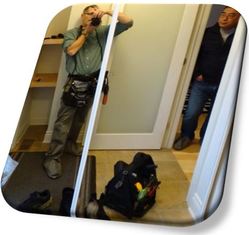 We are Robert Young's Montreal Home Inspection Services Inc. A progressive Montreal based home inspection company, situated in heart of beautiful and historic Notre-Dame-de-Grâce, Montréal, Québec, where myself, Robert Young, handle all incoming phone calls, inspection bookings, plus other related business and home inspection services details.
Prior becoming a certified home inspector in 2010, I facilitated the the building trades over 3.5 decades, both in residential and commercial, most trade facets. This includes operating my provincially registered Montreal based exterior facade renovation and general exterior repair company up until 2010 - 2011.
​As a
n accredited
InterNACHI (CPI), Certified Professional Inspector, (CMI) Board Certified Master Inspector, and (CRI) Thermographer, we maintain, and adhere to, one of the most stringent home inspection Standards of Practice, and Code of Ethics, in North America today. We utilizing both residential and commercial building inspection insurance, which includes Errors and Omissions, General Liability, and $10,000.00 for lost or missing articles during every home and building inspection we provide. The association I belong to, InterNACHI, is recognized by Quebec's provincial real estate regulator, The
OACIQ
, in an effort
t
o better protect home buying consumer.
---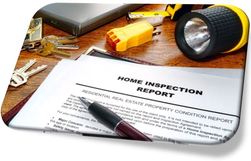 Our state of the art reporting format, Carson Dunlop, Horizon, renders clients a richly detailed home inspection documents utilizing an object view combined with precise narratives, solid information, high definition images, thermagrams, associated links, component and system illustrations, all easy to navigate through.

​Reports can be printed, emailed to your real estate broker, a family member, contractors, and/or your notary or lawyer. Every Discover-Horizon report we deliver has a free 400-page binder-less document illustrating structures, systems and components associated in every home or building.

Looking forward to your call.
---
Carrier Chronological Order
​1976 - 2010 Facilitates the construction, renovation and reconstruction of residential and commercial buildings. Most trade facets. More than 3.5 decades.
2000 - 2013 Owner operating a registered exterior facade envelope construction, reconstruction and general repair construction company. W.I.E.M. Reg.
2007 - 2010 Inspecting part-time, not certified, in Montreal and Laval.
2010: Registered Montreal Home Inspection Services in Quebec.
2011/16/03 Incorporated Robert Young's Montreal Home Inspection Services Inc.
2011: Grandfathered Certified Home Inspector. (The ACHI) The Alliance of Canadian Home Inspectors.
2011: Attended and asked to speak at Quebec's Condo Commission's Inquiries. A provincial/public inquiry into the allegations of mistrust and loss of confidence dealing with condo developmental and ownership in Montreal and Quebec city during March and April or 2011 under the PLQ, Liberal Party or Quebec, chaired by the Right Honorable Jean Marc Fournier, then Quebec Provincial Minister of Justice, soon to be PLQ interim party leader.

InterNACHI Certified Home Inspector NACHI 10030603 (CPI) (CHI) (CMI) (CRT). Certified Professional Inspector, Certified Home Inspector, Certified Master Inspector, Certified Residential Thermographer.
The ACHI Certification numberACHI100014.
Infrared Certified® (IC) Instructor John McKenna-InterNACHI School.
Certifed Commercial Inspector with InterNACHI / NACBI Standards.
​Subscribe to the ICC, International Code Council. & NRCC, National Research Council of Canada.

Home Inspection Educators & Associations for fault recognition, building standards, thermal imaging,
2007 - Ashton College.
2009 - PHII, Institute of Professional Inspection.
2010 - InterNACHI / NACHI 10030603
2010 - ACHI / ACHI 100014
2011 - NACBI / NACBI Institute 10336423
2012 - ICC, International Code Cafe Subscription.
2014 - Institute of Infrastructure. Student.
2015 - NRC Subscription to the National Research Council of Canada.
CHI - Certified Home Inspector.
IPC - Certified Professional Inspector.
CMI - Certified Senior Inspector.
CRT - Infrared Certified® John McKenna. Instructor at InterNACHI School.
I am currently in good standing with all the associations, educators and institutes mentioned above.