Thermal Imaging
In brief; thermal Imaging is a method to improve the visibility of an objects through detecting an objects' infrared radiation signatures, and creating an image based on that information. Infrared energy emitted by an object is known as its, heat signature. In practice, the hotter an object is, the more radiation it emits. A heat sensor/detector is used to detect heat signatures, a thermal camera, and capable of detecting minuet differences in an objects temperature in the scene, creating an electronic image, through-software, based upon the information about those temperature differences.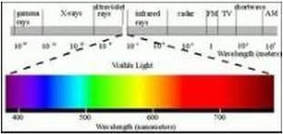 A thermographic camera, or thermal imaging camera, is a device that forms an image using infrared radiation, and is similar to, but not exactly alike, as a common camera that forms an image using visible light.

​Instead of visible light, nanometre range between 400–700, of a typical visible light camera, infrared cameras operate in longer, with the electromagnetic spectrum between (roughly 9,000–14,000 nanometers or 9–14 µm). There use, thermal imaging, is referred to as thermography, The operator, a thermographer.
---
Thermal Imaging for Hidden Defects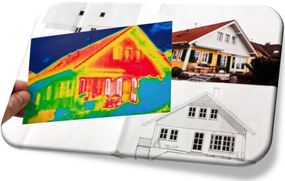 ​Infrared imaging, thermography reveals hidden defects, deficiencies and real dangers.
Missing insulation
Electrical faults
Air leakages.
Hidden moisture
Rodents
Conditions that allow mold to prosper
---