Buying A Home?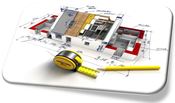 Buying a home? You do not want to end up buying a home with unexpected surprises, "PROBLEMS" do you? What about purchasing real estate that eventually becomes a financial burden, "LE MONEY PIT" during home ownership? How about acquiring a house that is a potential "HEALTH CONCERN" for you and your loving family?
Buying a home has become more complex over the decades demanding greater attention to detail. As building techniques move forward, due to the advancements in products, building materials, and technology, they often merge with older once accepted building practices, and components, including operational obsolete - vintage service equipment and appliances.
How does one avoid unexpected home buying surprises?
Whether you research buying a home over the internet or while talking to close friends and family, during conversations with colleagues at the office or more importantly while talking to your bank's professional mortgage consultant about long or short term, fixed or variable rate mortgages, you are likely to hear them all say; "A thorough home inspection conducted by a trusted home inspector and established home inspection company is highly recommended, and should be thought of a prerequisite when buying a home.
---
Avoid Rushed Decisions.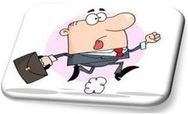 Buying a home can be very stressful to many home buyers. None more so than the first time home buyer, or/and the first time real estate property investor. This is well known secret throughout the real estate and home inspection industries, yet a well guarded secret to some none the less.
Buying a home? "Avoid rushed decisions"
Think realistically. When you are unprepared and rushed into making quick decisions, and not calm & composed as you should be, individuals tend to make hurried decisions, that can, and likely do, benefit others at your expense.
As a former Scouts Canada member, a Cub Scout, Boy Scout and Venture Scout, their motto for preparing the young adults still rings true today. Simply put, "
Be prepared
." The idea behind any large financial investment, like buying a home or real estate property investment, is to educate before, hire a professional Real Estate Borker, and relax. Remember, if you require time to reflect than just ask. Professionals are there to help, they understand the process and grant allowances. ​
I know, we all have busy lives tugging and pulling us in every direction. Buying A Home or investment prperty? Avoid Rushed Decisions! Educate, hire professional and relax...
Read the reams of available material professionals have to offer you, both over the internet as well as in-person.
Follow planned and measured steps.
Take a pen and paper, draw out a bucket list of your requirements.
Be prudent in your decision making. When things get tense...Stop... Take a breath... and think realistically about what you know before you answer. If you require time to answer, then just say so. Professionals are there to help and are flexible. They want the best for you and your family. From my experience, allowing home buyers a measure of added time indicates a willingness to move forward.
Be prudent. Understand your choices while making decisions.
Always hire professionals! Their knowledge and support pay well-defined dividends. Best advice I can offer!
---
The Cost of a Home Inspection in Montreal and Laval.
How much do you charge for a home inspection Robert can be the first instinctive question prospective home inspection clients ask. So I thought I might shed some light on, The Cost of a Home Inspection in Montreal and Laval.
In 2010 The CMHC and Montreal Gazette collaborated on
How much will my home really cost
. The Cost of a Home Inspection in Montreal and Laval back then, $500.00. That article was written seven (7) years ago.
Let's start with, consider The Cost of a Home Inspection, and all things being equal.
All habitable spaces require structure, systems and components meeting the building code standards/norms. No getting around that.
That said, and all things equal, Square Footage appears to be the driving force behind, The Cost of a Home Inspection in Montreal and Laval. But there are other Cost of a Home Inspection factors at play as well, like age.
Size/ Square Footage:
A: Condo/Apparent homes.
B: Single or Multi-level homes. Bungalows, Split level & 2.5 story homes.
C: Multi family units. Duplex, triplex, Fourplex, etc...
Age: Typically / Usually pre 1950 homes and Century homes demand a slightly higher dollar value, due to structure, systems and components, in operations, may be vintage / obsolete, ware abnormally or livecycle, maybe/can be hazardous, and structure is not up to today's building code standards.
The Cost of a Home Inspection can be driven by, Experience / Expertise / Equipment.
Experience: The knowledge of or skill of some thing of events gained through involvement in or of exposure to events and involvement.
Expertise: a particular expert skill/s and/or knowledge within a particular field.
Equipment: Tools, equipment, and technologies. A process of supplying someone or something with items necessary for a particular purpose.
The Cost of a Home Inspection is drive by Time and Effectiveness.
Time:
is a component quantity of/for various measurements used to sequence events, to compare the duration of events or the intervals between them, and to quantify rates of change of quantities in material reality or in the conscious experience.
Effectiveness:
The degree to which objectives are achieved and the extent to which targeted problems are solved. In contrast to efficiency to
determine without reference to costs and, whereas efficiency means "doing the thing right,' effectiveness
means "doing the right thing."
While some homes, or condos, can be inspected in 2 to 3 hours,
"doing the right thing,
"
older or larger homes can take more time averaging 4 or 5 hours. Manors and estates are other topics altogether.
Effectiveness. Basic SoP inspections. Just enough information provided, a minimum, as per required by the association or educators standard/s.
Sop is the minimum required. These home inspections can be performed in as little as 1 to 1.5 hours.
Thorough/detailed home inspections; using the above mentioned, Experience/Expertise/Equipment/Time, produce an effective home inspection document filled with pertinent information, and not filler.
Rates/Costs/Fee:
The Cost of a Home Inspection is fluid by degree.
Cut Rate, or Bargained for home inspections, Typically/Usually equite to, lower than averaged fees, allowing the inspector or multi inspector business to complete/perform 2 or 3 home inspections in one day. Cut-rate home inspections take 2 to 2.5 hours, and that includes the same day report at times.
Average and/or Above Average Rate/Fee: Bonafide/Objective can be 7 to 8 hours, from end to end, without time considered for referencing model and serial numbers, boiler plate information, building code reference/s, looking for recalls, detailing vintage or/and obsolete equipment, sifting through while editing images, adding links, etc...
For those reasons alone, The Cost of a Home Inspection is fluid. The Cost of a Home Inspection in Montreal or Laval can range anywhere from under < $300 to over >$1000.00. When it comes to The Cost of a Home Inspection in Montreal or Laval, home inspectors know the value of their service and therefore charge accordingly.
The Cost Home Inspection is intrinsic.
1: If The Cost of a Home Inspection turns up little wrong; The Cost of a Home Inspection proved an inexpensive peace of mind combined with a document that can be referred to continually to maintain the home for many years to come.
2: If The Cost of a Home Inspection finds serious problems; The Cost of a Home Inspection could end up saving you many thousands of dollars, or used as a means to continue along your real estate journey.
The Cost of a Home Inspection and what it relates to..
.
The home inspector's combined talent.
The home inspector's effort.
The home inspector's findings.
What you are willing to accept.
---
Buying A Home Information
Montreal Home Inspection Services. Call us at (514) 489-1887 or (514) 441-3732
Robert Young's
Montreal Home Inspection Services Inc.
3510 Rue Benny #401 - N.D.G - Montreal QC. H4B-2R8
Our motto; Putting information where you need it most, "in your hands." Call and book your Montreal home inspection service today.
​Call ; (514) 489-1887 or (514) 441-3732.